Current Graduate Students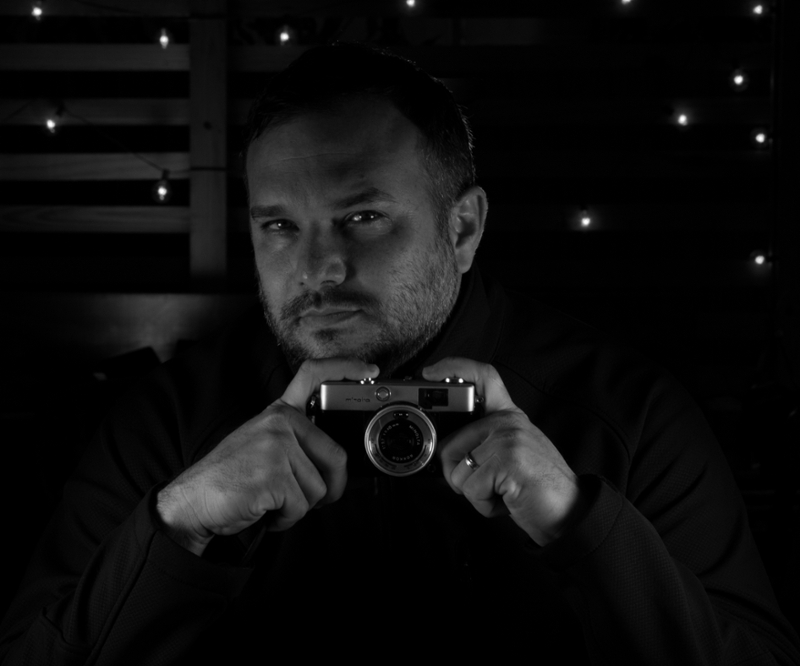 Eliecer Jiménez Almeida
Eliecer is a filmmaker and video artist based in Miami, FL. He received a Master's degree in Journalism from Florida International University, Miami, FL (2021), and a Certificate in Film Studies from The International Film and TV School (EICTV), San Antonio de los Baños, Havana, Cuba (2012). He was also part of the Sundance Institute's Documentary Film Program, Miami (2016). In 2008, Jiménez Almeida founded ikaik films, a project dedicated to the production and development of experimental films. His work Persona (Person) (2014) won the Best Short Film Award at the Latino and Iberian Film Festival (LIFFY) from Yale University (2016). It was exhibited in the Museum of Modern Art (MoMA), NYC; and at the Ludwig Forum, Aachen, Germany (2018). Usufructo (Usufruct) was awarded with the EICTV, San Antonio de los Baños, the Special Prize of the 10th Gibara International Non-Budget Film Festival, Cuba (2012). La faz de las aguas (The Face of the Waters) was awarded the Short Film Prize, Handle Climate Change International Film Festival, China (2017). The piece En un paquete de spaguettis (In a Package of Spaguettis) was selected for the International Prize Reina Sofia, Spain (2011). Jiménez Almeida has been invited as Visiting Filmmaker to several academic institutions in the US, including Yale University, Columbia University, New York University (NYU), The City University of New York (CUNY), Rutgers University, Georgia Tech, University of Miami (UM), and Florida International University (FIU). His work has been exhibited in the US, Germany, France, Italy, Spain, Russia, Belarus, Bosnia and Herzegovina, Serbia, China, India, Argentina, Venezuela, Peru, El Salvador, and Guatemala. All his films have been produced outside of the main Cuban cinematography industry. He is currently a doctoral student in the Department of Modern Languages at FIU, where he is writing a dissertation on book-to-film adaptations of the Cuban Diaspora.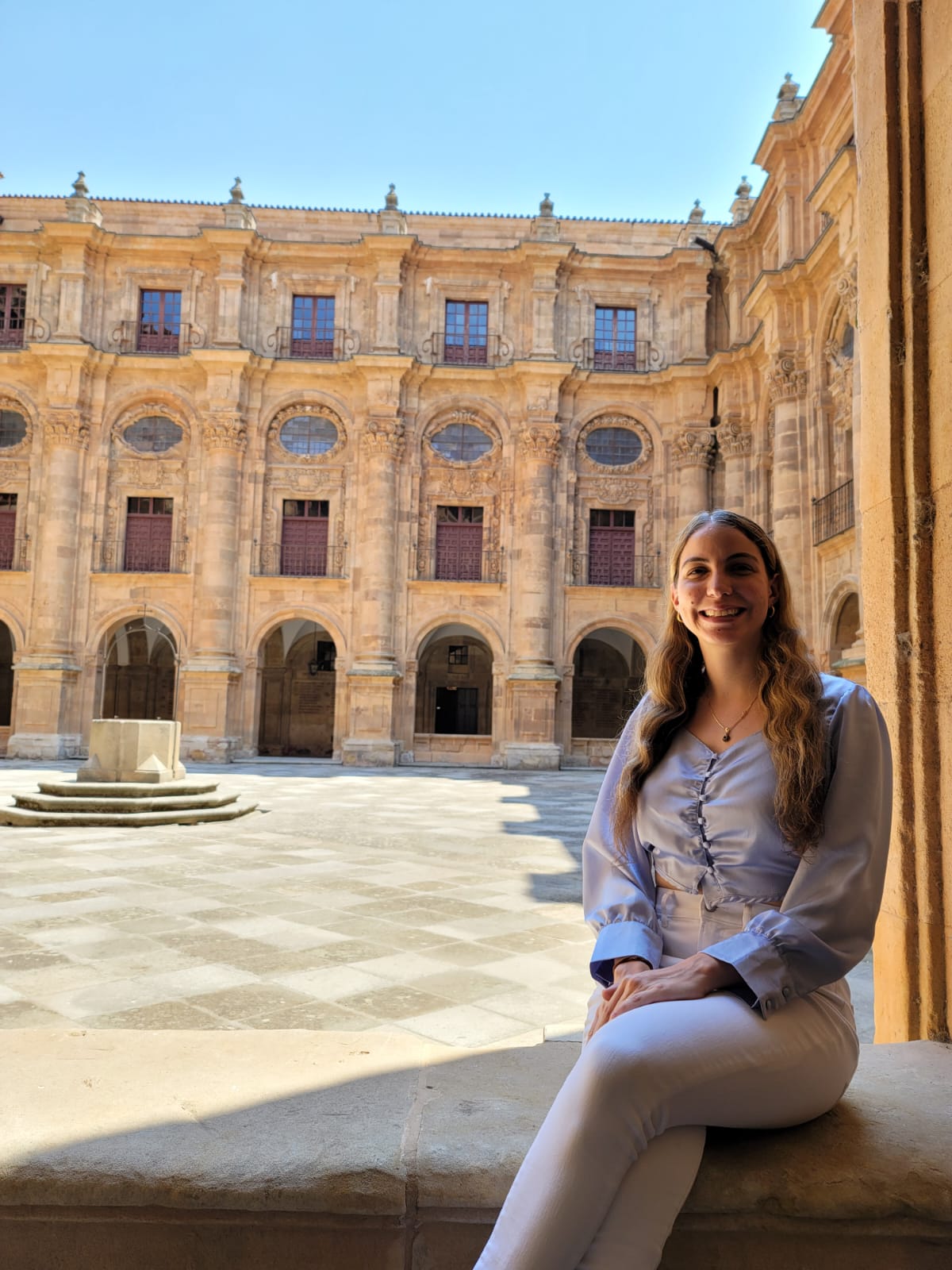 Anyel Miranda Caballero
Anyel was born and raised in Havana, Cuba, then in her adolescence she migrated to the United States. She obtained her bachelor's degree in Latin American and Caribbean Studies from Florida International University (2022). Alongside, she weaved a strong academic belt counting with two minors (Spanish Language and Culture and secondly in Sociology/Anthropology) and a certificate in Environmental Studies. Furthermore, she graduated Summa Cum Laude, and received an award from the Office of Veteran & Military Affairs in recognition to scholarly distinction by achieving the highest cumulative student Veteran grade point average. Driven by her commitment to this country, she served in the United States Marine Corps where she received an Impact/Terminal Award-Navy and Marine Corps Commendation Medal for meritorious performance and dedication to excellence. At present, Anyel is a PhD candidate whose areas of interests include pre-Columbian civilizations such as the Inca and the Aztecs, Colonial Peruvian Society and Literature, Indigenous and Environmental Rights, and Women's Studies in Latin America. In her free time, she enjoys reading, traveling as much as possible, meeting people from all parts of the globe, and eating international cuisines.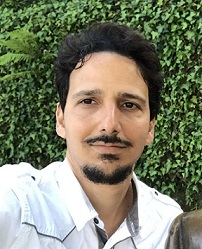 David Canela
David was born and raised in Havana, Cuba. He studied Hispanic Literature and Linguistics at the University of Havana, and earned his Bachelor's degree in 2006. During his time there, he wrote an essay about the poetic cosmovision of Raúl Hernández Novás. In Cuba, David served as a professor, journalist, and proofreader. In 2014 he moved to Miami where he completed his Master's Degree in Spanish Language Education at Nova Southeastern University. Presently, David is working towards his Ph.D. in Spanish literature. He likes art, etymology, classical music, silence, museums, gardens, mythology. and writing poetry. He enjoys teaching Spanish language classes at FIU and facilitating the second language acquisition process.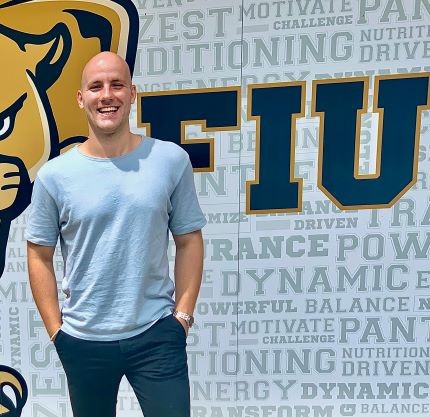 Nick Kukuk
Nick Obtained his Bachelor's degree in Sports and Physical Education and Spanish Philology from the University of Münster in Germany. He also graduated from the University of Münster with two Master of Arts degrees in Teaching Spanish as a second language, and Trilingual Romance Studies (Spanish philology and Italian). He is currently working at Florida International University as a Graduate Assistant and is teaching beginner's level Spanish courses while working towards his doctoral degree.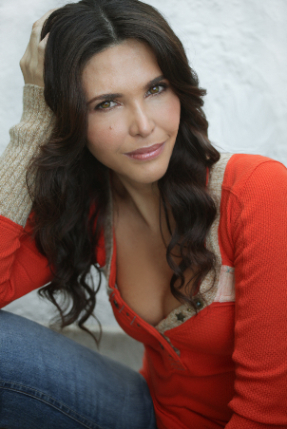 Alexa Kuve
Alexa fundadora/directora ejecutiva de producción, inicia su carrera como actriz con la maestra Teresa María Rojas. Ha trabajado en más de 15 obras de teatro y 12 telenovelas, además de las series Burn Notice y Hacienda Heights. En cine ha protagonizado los cortos Chambelona y Fade Out. Se inicia como productora de teatro con Fresco Productions y Venevisión Internacional y fue responsable del departamento de libretos para CIM Video Productions. Trabajó como asistente de producción para Gems TV, Sánchez & Levitán, Zubi Advertising y Siboney USA. Desde el año 2001, al fundar Arca Images, ha producido más de 30 piezas teatrales, dos cortos de cine y 5 exposiciones de artes plásticas. Alexa es egresada del programa de Maestría en Literatura Hispanoamericana de la Universidad Internacional de la Florida y actualmente está obteniendo un Doctorado en la misma área de estudios.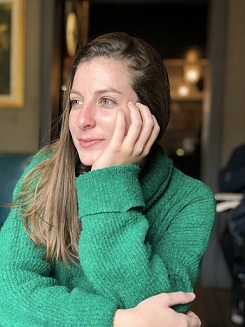 Mariana Martínez-Karandashova
Mariana was born in Havana, Cuba, and moved to Toronto with her family in 2009. While living in Canada, she earned a trilingual B.A. in Hispanic Studies (English-French-Spanish) and a Certificate in Spanish-English Translation from York University. Mariana then worked as a language assistant at a primary school in Madrid, Spain. She then moved to Miami, where she completed her M.A. in Spanish from Florida International University. At present, she is working towards her doctoral degree and teaching Spanish beginning level language courses. Mariana's research focuses on Women Studies and Spanish and Latin-American literature of the 20th century.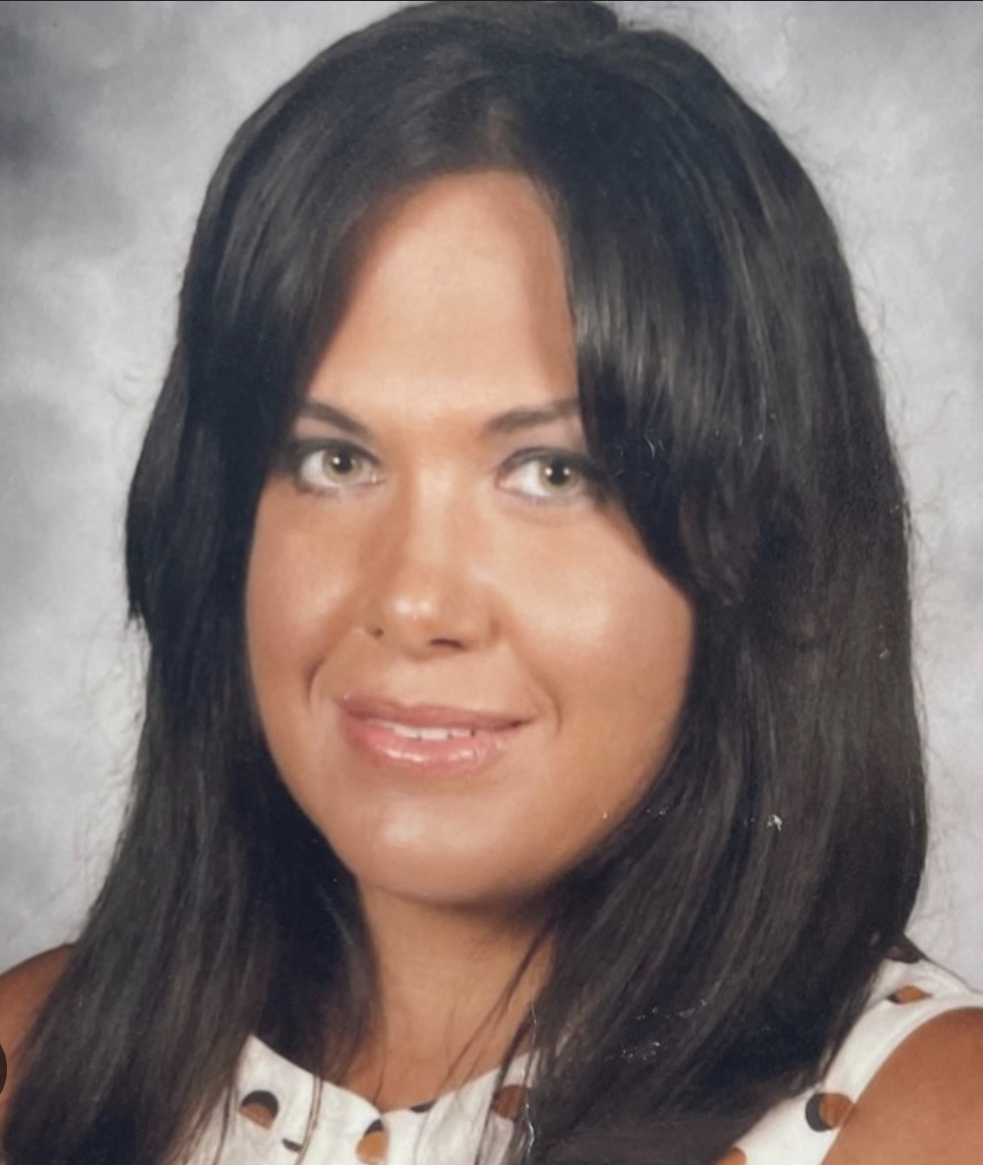 Michele Mileusnich
Michele Mileusnich was born in the United States. She earned her bachelor's degree in Spanish from Saint Louis University in Madrid Spain and her master's degree in Language, Literacy, and Culture Education from Indiana University. Presently, Michele is working towards her Ph.D. in Spanish and is the President of the Modern Language Graduate Student Organization at Florida International University. Her research interests include Food and Cuban National Identity in the Exile Community.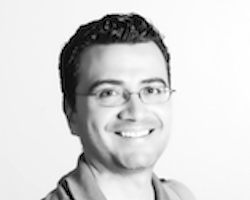 Gonzalo Páez
Gonzalo earned a B.A. in Spanish literature (2004) and an M.S. in Mass Communication (2010) from Florida International University, as well as an M.A. in Spanish literature (2015) from the University of South Florida. He has been an educator since 2012 and is currently a Learning Design Coach at Pasco eSchool, where he supervises the design, development, and implementation of online courses. He has also been an Adjunct Instructor at St. Petersburg College since 2016. Gonzalo has taught face-to-face, online, and hybrid classes at the high school and the college levels. Before his teaching career, he was an investigative journalist and editor for ten years. He worked for Univision and The Tampa Tribune, among other news outlets. Gonzalo's main areas of research are: Comparative Studies, Detective Fiction (Noir and Neo-Noir), the Southern Gothic, Colonial Latin American, Narratology and Creative Writing, and Curriculum Design, with particular focus on virtual courses that follow backward design principles, UDL guidelines, and Web Contact Accessibility Guidelines standards.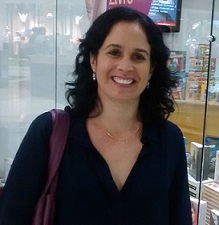 Yamicela Torres Mollinedo
Yamicela earned a BA and MA in Spanish and Literature from Felix Varela Pedagogical University in Santa Clara, Cuba. She then went on to earn her second MA in Spanish here at Florida International University. Yamicela has been a teacher of Spanish for several years, teaching multiple language levels and topics in Cuba, in Brazil, and now in the United States. She also has experience in editorial work, having worked as Editor and Director of the Editorial Capiro in Cuba. Yamicela's research areas of interest include Hispanic American literature and its connections with Lusophone literature, specifically from Brazil; Women Studies; Exile; and Space. She has four published books of poetry. Yamicela is also interested in translation and in the teaching of Spanish as a second language and heritage language.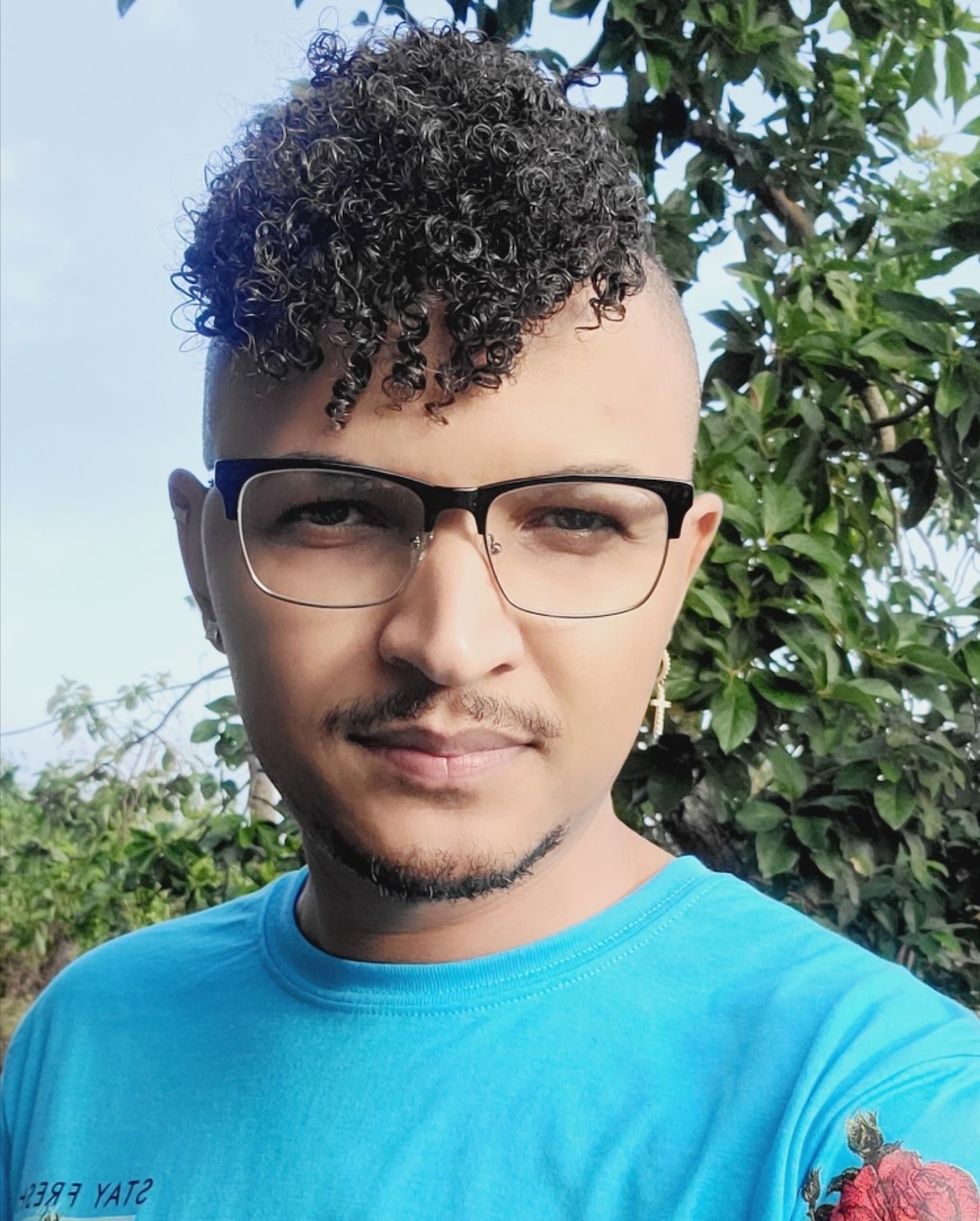 Rafael Felipe Rodríguez
Rafael Felipe Rodríguez was born and raised in the Dominican Republic. He lives in United States since 2007. He has a master's degree in Spanish American Literature from New Mexico State University (2020). In 2019 he received the second Prize of the VIII GIRALDA International Short Novel Contest (Seville), for his novel Amapola. In 2011 he obtained the scholarship for literary creation from the Antonio Gala Foundation (Granada). He has published the following novels: La cruz de nadie (2008), Días verdes (2012), Las moradas del diablo (2015), Los pecados de la virgen (2017), Amapola (2019), and has unpublished the novels Peregrina and El santo vivo de Maguana. Rafael is currently working on his Ph.D. in Spanish at Florida International University and his research areas include magical realism, the marvelous real, the Spanish-American novel of the 20th and 21st centuries, as well as gender theories, including feminist theory and literature. Currently, he is the Secretary/Treasurer of the Modern Language Graduate Student Organization at Florida International University.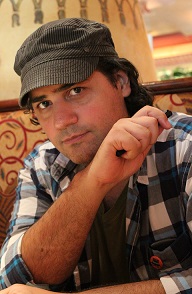 Hernán Vera Álvarez
Hernán earned his B.A. (Summa Cum Laude) in Spanish Literature and his M.A. in Spanish at Florida International University. His areas of research include Hispanic and Latino Literature in the U.S., Latin America and Spanish films, and Peninsular and Latin American literature during the 19th and 20th centuries. Originally from Argentina, Hernán worked as a journalist for magazines and newspapers across the United States and Latin America, including El Nuevo Herald, Meansheets, Loft Magazine, El Sentinel, TintaFrescaUS, La Nación, and Clarín. As part of his journalism work, he was able to interview many internationally acclaimed writers such as Adolfo Boy Casares, Sergio Ramírez, Sandra Cisneros, Julia Alvarez, Jorge Ramos, Laura Restrepo, Jorge Volpi, as well as artists including Carlos Santana, Maná, Gustavo Cerati, Gustavo Santaolalla, Juanes and Paquito D'Rivera. Hernán has authored award-winning books, including La librería del mal salvaje (Florida Book Awards) and Don't Cry for Me, América (International Latino Book Awards). At present, he serves as the editor of the anthologies Escritorxs Salvajes: 37 Hispanic Writers in the United States, Viaje One Way. Escritores de Miami en el siglo XXI, and Miami (Un)plugged. Crónicas y Ensayos personales. Hernán teaches creative writing at part of several initiatives with The Koubek Center of Miami Dade College, including community workshops for the Miami Book Fair. He has a podcast about Hispanic and Latino Literature called Conversación Nocturna.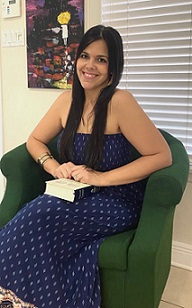 Sandra Villalonga Montaño
Sandra was born in Matanzas, Cuba. She studied Hispanic Literature and Linguistics for four years at the University of Havana before emigrating to the United States in 2013. Sandra went on to earn both her B.A. (Summa Cum Laude) and Master's in Spanish Literature at Florida International University. Now pursuing her Ph.D. in Spanish, her research areas of interest encompass 19th and 20th century Cuban and Spanish Literature, Latin American narrative, and Performance Studies. In 2019, Sandra was awarded the prize of Academic Excellence in 2019. One of her greatest passions is teaching the Spanish language and supporting Spanish heritage students. From 2019-2020, Sandra volunteered as a Spanish teacher for the community via a Spanish Language Teaching Internship with the Miami-Dade Public Library System. This is a free community initiative that aims to give back to Miami by supporting multilingual learning opportunities.