Teaching Spanish as a Second Language
FOL 3940. Students gain experience teaching a foreign language at different venues such as a public library, Middle or High School, etc.
Community language teaching internship in partnership with: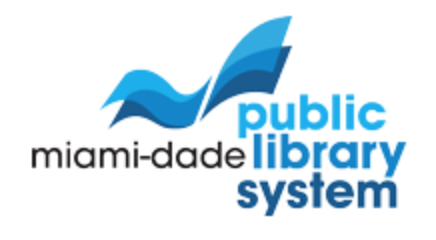 This internship is part of a community outreach partnership between FIU and the Miami Dade Public Library System (MDPLS). Each year, typically in the spring semester, students may apply to intern with Dr. Baralt to teach an adult Spanish class one night a week at a public library site. The student teachers meet once a week with Dr. Baralt for a teaching practicum in which they learn to lesson plan, design communicative language teaching tasks, and practice teaching. Student teachers then teach a two-hour class once a week at a public library site in our county. All efforts are made to place students at the library site that is best for their schedule and commute. This internship can be done for credit at the undergraduate or graduate level. For undergraduates, it also counts towards the Global Learning Medallion. Student teachers get real-world teaching experience, have autonomy as a language teaching instructor, and serve the community at the same time by promoting bilingualism. In the past, language students of this program have included doctors and nurses, policemen and women, teachers, and even some grandparents. Student teachers do not need to have prior teaching experience; all that is needed is dedication, responsibility, timeliness, patience, and love. Student teachers will also receive a certificate upon completion of the teaching internship. Priority is given to Spanish minors and majors. Please email Dr. Baralt at mbaralt@fiu.edu if interested.
Note – this internship may soon expand to other languages.
For more information, please contact: Dr. Baralt (mbaralt@fiu.edu).